Why is it beneficial to have a dedicated IP address?
When it comes to hosting a website on a shared server, there is always quite a common controversial issue: Is it necessary to have a dedicated IP address for your website and why, if you just can use a shared one? Using dedicated IP address provides with certain crucial advantages.
Using a dedicated IP address provides certain advantages including: Higher stability with not sharing your business IP address with other businesses, ability access to web server account anywhere through IP, helps prevent your account from being marked as spam from email providers, and is necessary for SSL certificates and online stores.
View Our Hosting Addons
Dedicated IP Address
Increase security and accessibility
Higher Stability
Access Web Server Through IP
Prevents Email Marked As Spam
Necessary For SSL Certificates
Recommended For All E-Commerce
1 click script installs & available addons







Our Hosting Features
cPanel Control Panel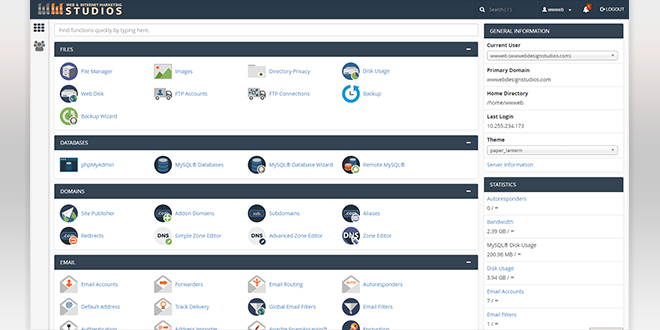 A screenshot showing cPanel
With cPanel you can easily manage every aspect of your web hosting account. From creating custom email addresses all the way to editing your website files. The best thing about cPanel is that it can be accessed easily from any computer with an Internet connection. cPanel allows you to easily manage your website files with its browser based file manager (e.g upload, delete, edit files), Install/remove software on your account with the help of Softaculous (Wordpress, Joomla etc) & much more!
Softaculous Script Installer
A screenshot showing Softaculous
Softaculous is a application built into cPanel that allows you to easily install from over 150 free scripts/software. Software includes Wordpress, Joomla, phpBB, Magento, Prestashop and many more. No matter which type of website you're looking to build we provide access to software that'll make it easier to create and manage your website/blog/forum/online store!
Dedicated Web Servers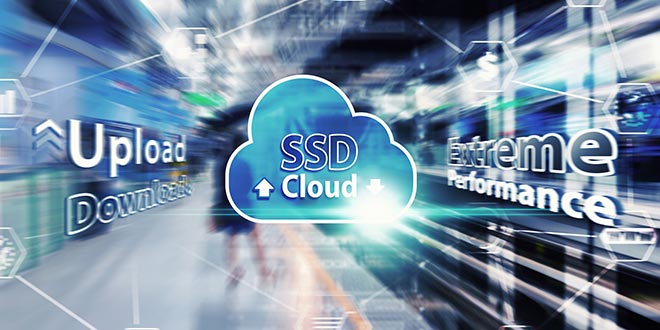 Fast & powerful LiteSpeed servers
All of our web hosting packages come with LiteSpeed. LiteSpeed is up to 9 times faster than Apache (standard web server setup). LiteSpeed fully supports everything that Apache uses such as .htaccess and mod_rewrite so if your website loads quickly on an Apache server it will be even faster on our servers!
Daily, Weekly & Monthly Backups
Free account backups
All of our web hosting accounts come with automated and completely free backups. These are completed by the software R1Soft which is the industry standard of web hosting account backups.
Our Secure Datacenter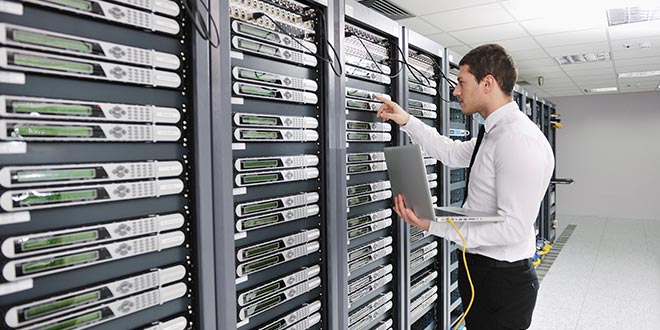 A view of our datacenter
All of our servers are located in a large, well-known datacenter in Lancing, Michigan. Our facility is monitored 24/7 to ensure the security and reliability of our network.